Main content starts here, tab to start navigating
Blue Lemon Has Affordable Event Catering In Farmington, UT
Stop your search for event caterers near me because none has what Blue Lemon brings to the table. Blue Lemon restaurants are what foodies all over the Salt Lake Valley crave. With our affordable event catering, you can bring that gourmet dining experience to your next event in Farmington, UT.
Most people are surprised to find gourmet food made with fresh, locally sourced ingredients in a fast-casual-style restaurant, but every hand-crafted menu item will fit in perfectly with whatever occasion you're celebrating. Bold flavors and eye-popping presentations at prices that won't bust your budget set our special events catering service apart. Blue Lemon in Farmington, UT, will also help you with venue planning and dinnerware supplies to make your event a success.
A Menu With Something For Everyone
The best party catering near me in Farmington, UT, is from Blue Lemon. We have a menu with something for everyone. Nothing brings people together like food, and with our event catering services in Farmington, you have access to the same gourmet dishes available in our restaurant. Treat your guests with a variety of options that will make them glad they came, including:
Sandwich Platters
Specialty Entrées
Salad Platters
Banquet Choices
Soups
Appetizers
Beverages
Box Meals
Desserts
People all over the Salt Lake Valley recommend Blue Lemon as the best party catering near me because our extensive menu of handcrafted gourmet foods fits in with all types of occasions. We support local agriculture by sourcing our ingredients locally, ensuring nothing travels too far before reaching the table. The tastes created by our world-class culinary team and the visual presentation of our dishes are better than most found in so-called "fine dining" establishments. From the most casual get-togethers to solemn ceremonies, Blue Lemon event catering services are the right call for any occasion. Our special events catering in Farmington, UT, is regularly employed for:
Birthdays
Office Lunches
Corporate Events
Weddings
Graduations
Sports-Watching Events
Conferences
And more
Special Events Catering For Crowds Of 10 To 10,000
Blue Lemon can accommodate you if you're searching for event caterers near me for a crowd of 10 or 10,000 people. Being a popular restaurant with several locations around the Salt Lake Valley, Blue Lemon is accustomed to serving thousands of people high-quality food daily. We have a dedicated team that will assist in making your event a success, providing fresh, delicious food for all your guests when needed.
Blue Lemon can provide servers for an additional fee for your guests with our event catering services. Otherwise, your full order will be available for pick up or delivery. We will assist with setting up food and eating stations at your event if you need. Blue Lemon special events catering strives to be as convenient as the dining experience in one of our restaurants. We are completely transparent with pricing and have clearly defined service and cancellation fees to make the process as easy as possible.
Blue Lemon event catering services come with disposable utensils and dinnerware for added convenience. We also provide real dishes, stemware, linen napkins, and flatware for a small fee if needed. There are drink dispensers and chafing racks available for your event. A small security deposit is necessary for the dispensers, but you will receive one dollar on a Blue Lemon gift card for each chafing rack returned after the event.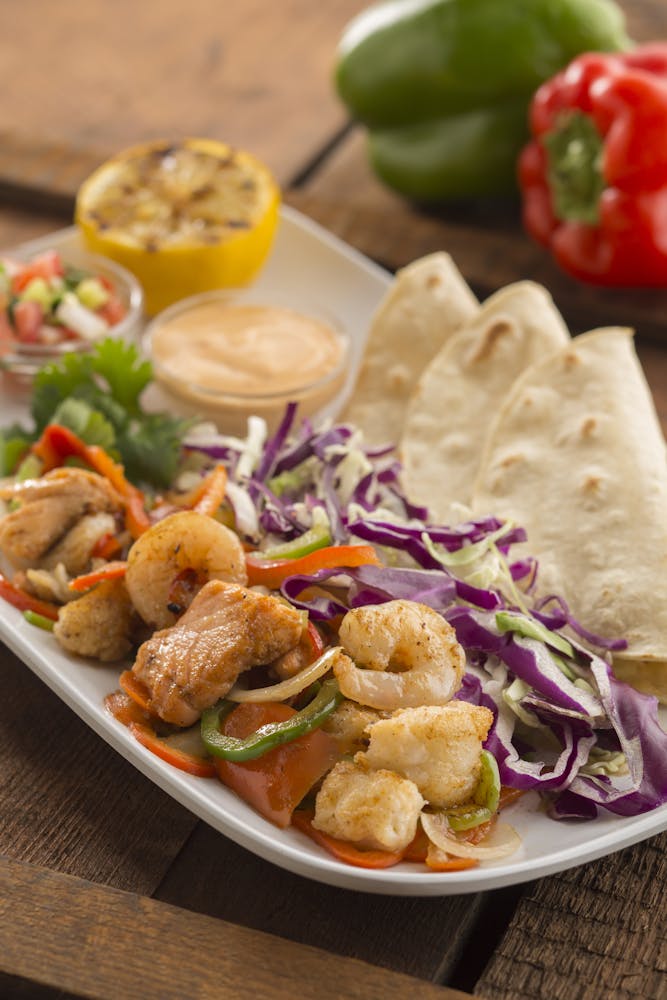 Venue Planning Assistance
Blue Lemon has excellent relationships with many spectacular venue locations in Farmington, UT, and the surrounding area. Take advantage of our detailed knowledge of past special events catering to find the best facility to accommodate your needs. There are beautiful venues all over the Salt Lake Valley that will be the perfect place to host your event.
Inquire About Blue Lemon Catering Today
Blue Lemon is known for serving fresh gourmet food in a fast-casual environment. Our excellent menu has something for everyone, and you can bring the same great experience to your next social function with our affordable event catering services. Take away the stress of planning how to feed your guests and treat them to a meal they will never forget. Inquire today, and we'll begin planning how to make your special day a success.