Main content starts here, tab to start navigating
Special Event Catering Near Salt Lake City, UT
Special event catering makes all the difference when hundreds of guests are slated to attend. Blue Lemon knows this well, and we have the best culinary team to meet your catering needs. After all, what's an event without food? The clinking of glasses and delicious smells in the air are what takes an ordinary gathering and turn it into something a little more special. Our familiarity with food allows us to put together delicious menu items so that everyone can find something they'll love. However, it's not enough to make good food, and we know the devil's in the details. So, we take the time to set up a beautiful banquet-style presentation and platters to make it easy for guests to dig in and make their own plates. If you're planning to host a special event, the catering aspect is one of the essential features. It's something that our team in Salt Lake City, UT, can surely go above and beyond to handle on your behalf.
Innovative Event Catering Services
Our event catering services are done with a boutique approach, meaning we collaborate with you to make your vision a reality. We offer a carefully curated menu of healthy options with a gourmet twist, so all of your guests in attendance will have something they'll enjoy. In addition to being an excellent family-friendly choice, we also believe in doing our part for the environment. We partner with local vendors and use eco-friendly products such as recycled dishware and utensils to help reduce our impact on the planet. The food is often the highlight of any event, and attendees look forward to what's on the menu. You're in luck with our locally-sourced, fresh, and flavorful variety of entrees, desserts, and more.
We take pride in our exceptionally well-done and presented menu items with options such as:
Sandwiches
Specialty banquet
Salad platters
Banquet choices
House soup
Starter platters
Box meals
Desserts
Beverage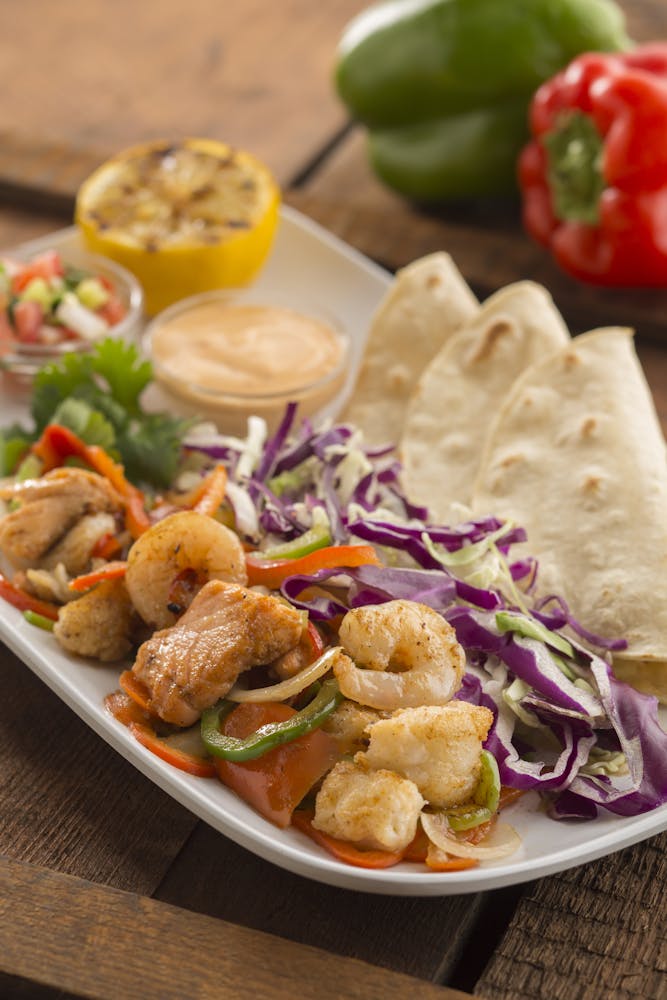 Hire Event Caterers for an Unforgettable Time
Our event catering team is made up of skilled culinary professionals with experience serving parties of up to 1,000 guests at a time. We've perfected the art of making delicious foods with your unique needs and preferences in mind. Whatever you're thinking of for your private event, it is our duty to use our expertise to make your ideas come true. Our team comes highly recommended by clients who were thrilled with how the catering turned out for their event. Hiring professional event caterers is a great investment because it ensures that everyone will be served efficiently and with care. You can trust our friendly staff to prepare the most delicious food options with fresh ingredients and mouth-watering flavor combinations. When the big day comes, you'll be relieved to find that we've taken care of setting everything up and are ready to make this an unforgettably good time for all.
The Blue Lemon Difference for Catering
Blue Lemon has always sought to give customers what they'd been missing out on as a thriving family-owned restaurant. Our catering services bring you healthy, tasty recipes that perfectly complement any celebration with a beautiful presentation to boot. We have a passion for making good food and many years of experience delivering a well-executed catered event for the enjoyment of you and your guests. We're committed to your satisfaction, which shows in our innovative, creative ideas and the meticulous care we put into everything we do. Our customers are our number one priority, so it's no wonder we've earned such a stellar reputation in the Salt Lake City, UT, area. Contact us for assistance if you have a special event marked on your calendar. Our team will work hard to make it a memorable occasion.
Contact Us for Event Catering Services
The event caterers at Blue Lemon in Salt Lake City are obsessed with food, and we're professionally trained to bring you the best in delicious and nutritious recipes. When you have hundreds of guests that have RSVPd, it's time to call in the professionals to handle the job. We know food and have the experience to do event catering services to the highest quality standards. We've perfected our craft, and now we want to share it with you and your guests, so don't hesitate to reach out to us for a consultation. Our local team is prepared to collaborate on a thoughtfully organized catered event that will impress everyone in attendance. Send us an inquiry online now and check out our catering menu to get some ideas of what we offer. For further questions or to get started today, contact us at (801) 328-2583 for more information.