Main content starts here, tab to start navigating
Gourmet Salads in Farmington, UT
Fresh, gourmet salads always hit the spot. And when they are made fresh to order, from the highest quality ingredients, they taste better too. Blue Lemon of Farmington has mouth-watering salads and other enticing menu items. Our fast-casual cuisine provides a myriad of healthy dining options served in a comfortable atmosphere at our Farmington, UT. We prepare our gourmet salads quickly without sacrificing quality, and we offer options that the whole family will enjoy. Our dining experience has something for everyone and can be enjoyed in our modern and inviting restaurant, so you'll want to spend time here enjoying your meal. Like our gourmet salads, each fast-casual menu item is made with fresh and nutritious ingredients that offer bold and unique flavors at an affordable price. Please, visit the Farmington location of Blue Lemon today for a better food outing.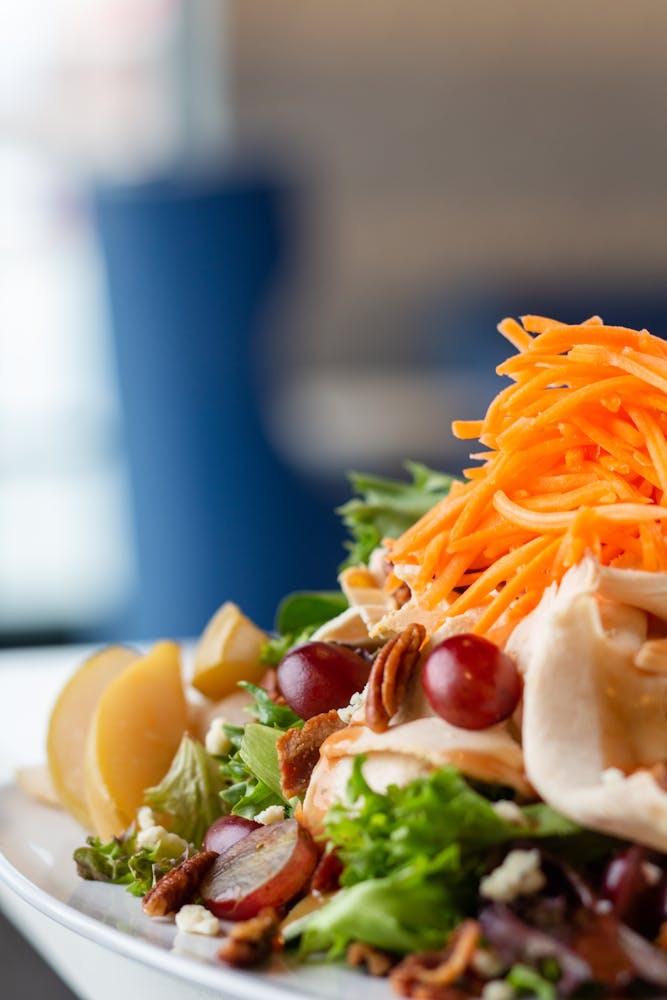 Fresh Salads Made To Order
Our gourmet salads are an excellent option when you want a quick bite to eat in an inviting environment that makes you want to relax and enjoy your meal. Our family-friendly restaurant in Farmington, UT, aims to make your dining experience the best it can be.
Blue Lemon salads are always made fresh, so you can always expect them to taste incredible, with the additional benefit of being healthy. Healthy doesn't mean bland or uninspired. Rather, our gourmet salads have a unique spin on traditional options. Our cuisine, preparation, and service approach make us a favorite for local foodies in the Farmington, UT, area. With Blue Lemon, you will look forward to each meal because of the tasty flavors and gourmet ingredients that you'll find in our cuisine. Blue Lemon has something for everyone!
Stop in today, order the best gourmet salad in Farmington, and take your time enjoying your meal.