Main content starts here, tab to start navigating
Wedding Catering Services in Salt Lake City, UT
For wedding reception food that's catered to your venue, turn to Blue Lemon in Salt Lake City. We offer a delectable selection of menu items that everyone in attendance will be sure to love. The reception is a time for your friends and family to enjoy time mingling together over a gourmet-casual dining experience. The platters we place the food on are beautifully presented to match the bride and groom's charming atmosphere. We know how important this day is, and we aim to make it a day to remember through wedding catering services with something for everyone. 108
Whether you've chosen your venue or would like a recommendation from our team, we work with you to make it a seamless experience. We'll set up the banquet and beverage station in the most appropriate area for self-serving, and we'll provide your guests with the plates, cups, and utensils they'll need. We work hard to ensure that your big day will be one of celebration and delicious food for all to enjoy. Contact us today to place your order with Blue Lemon, and we look forward to a fun reception with your loved ones.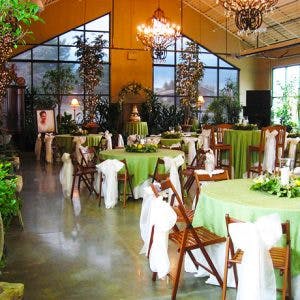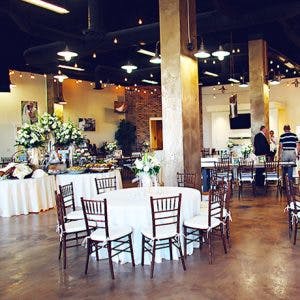 Delicious Reception Food for Your Wedding
Catering a wedding doesn't have to be expensive when you place your order with Blue Lemon. We make delicious reception food made from fresh ingredients for a gourmet-casual dining experience all of your guests are sure to enjoy. Our customizable and tasty menu offers something for everyone, and we can accommodate parties of 10 to 10,000 people. We will prepare platters and banquet choices with a beautiful presentation that will make your wedding day that much more special.
You can depend on us to work with your venue and make your event go as smoothly as possible. We will provide you with all the necessary supplies, so you can enjoy a meal with your friends and family who are in attendance. Let our professional team take care of your wedding catering, so you can focus on enjoying the festivities. We provide our services to event venues across the Salt Lake City, UT, area so that you can get fresh, delicious food at a good price point.
We offer reception food customized to your dietary preferences, including:
Sandwiches
Specialty banquet
Salad platters
Banquet choices
House soup
Starter platters
Box meals
Desserts
Beverage
Unforgettable Wedding Catering with Blue Lemon
At Blue Lemon, we believe in offering wedding catering services that provide you with food that not only tastes great but also offers a beautiful presentation. We work with local venues in the Salt Lake City, UT, area to make the catered food experience go as seamlessly as possible. Our team is here to recommend some places where you might be interested in hosting the reception lunch or dinner. The wedding catering services we provide are always set up in an elegant way that goes with the ambiance of the rest of the party and venue. You can depend on us to supply all disposable plates, napkins, utensils, and cups as needed.
Let us make your wedding day that much more memorable with gourmet-casual reception food that we're confident everyone will enjoy. Our professional caterers look forward to helping you choose from our wide range of menu items to make your day feel perfect and special in every way. Please consult with us about what you want from our catering services, including all the essential details so that it will go off without a hitch.
Contact Us To Place a Catering Order Today
Whether you want a formal sit-down dinner, a catered buffet and self-serve platters, or an elaborate dessert bar, we have you covered. We're proud to offer the best wedding catering in Salt Lake City, and we stand out from the rest by offering a gourmet experience with a casual, fun flare that's perfect for any wedding reception. Our food is known for always being fresh, nutritious, and delicious, so no matter what your preferences are, it's bound to be a great dining experience.
We will work with your venue to put together a full-service catered event that is up to the standards of the elegant wedding that you've always envisioned. Blue Lemon is the place to go for wedding catering services in Salt Lake City, and we'll go above and beyond to provide you with catered services that will put a smile on everyone's face. Contact us to place your order for wedding catering services.